Kimagure Orange College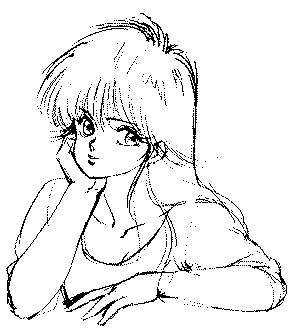 Introduction
"Kimagure Orange College", or KOC for short, is the sequel TV series (well, a screenplay for sequel TV series) to "Kimagure Orange Road" (KOR), a highly influential animated TV series (based on a comic book series by Matsumoto Izumi), aired on Japanese TV in 1987-88.

V.Z.
Writer's foreword
This fan-fict series is based on the characters in Kimagure Orange Road. It is intended to take place after the movie, "I Want to Return to that Day", and follow the characters Kasuga Kyosuke and Ayukawa Madoka as they start the next phase of their lives in college.

If you missed the previous episodes, notes about the new characters and previous events are listed after the ending credits. In addition, previous episodes are available at the RAAC archive.

One thing I would like to say up front: although I have graduated from college, my experience is in the American college system and culture. The span of my experience in the Japanese advanced education system is limited to watching anime, pen pals, and research. Any mistakes, inconsistencies, etc. are neither intentional nor are they meant to show disrespect for the Japanese education system. In fact, I would appreciate any constructive criticisms, corrections, and insight any readers might offer.

S.T.
Translations
Episodes
Newly revised older episodes (version 2) are denoted by [v2].
Who's Who for the series.

Kasuga and Ayukawa move to Butsumetsu University.

Kasuga and Ayukawa's first days of school. They meet the majority of the cast during this episode.

The first ball game of the year. The first homework assignment of the year. The first calamity of the year.

Akane uses all means at her disposal to chase Kimura away from Kasuga, with unexpected results.

Fujimoto throws a party for the tenants and their friends. Almost everyone drinks the punch that Kasuga made, and then the party really takes off.

Kasamatsu leaves his foul-mouthed parrot with Kasuga. Naturally, disaster strikes.

Everyone is having a surprise birthday party for Kimura. Akane offers to help Kasuga, and things backfire.

Hayashibara plays tennis for the first time, Butsumetsu beats Keio in baseball and Ayukawa has her birthday.

The girls decide to get together for the evening. However, they end up getting mixed up with car thieves and have the most exciting night of their lives.

The guys go camping, only to find out that the woods are haunted.

Kasuga believes he's to blame for Kimura's peculiar condition.

Kimura and Hayashibara go out on a date, but it turns out that they are being followed....

Kasuga promises to look after Eiji. However, Eiji runs off on Kasuga who is forced to search for him.

Saito goes plans to go on a date with a Chun-Li he met over the internet. "Instead", he runs into Yoko.

Kasuga has a dream of Ayukawa declaring her love to a man in a white tuxedo. Kasuga assumes this man is Hayashibara and decides to follow them.

Both Kimura and Ikemoto have presentations to make. However, Kasuga gets them mixed up on the way back from the printer.

Kasuga time-trips to medieval Japan. There he meets a ronin who looks just like Ayukawa.

Continued from the previous episode. Kasuga must foil Akumu's plot to kill the Shogun and Fujiwara.

Kasamatsu manages to get Kimura to go out on a date with him. However, he is unable to stop doing his practical jokes.

Yukari and Shu show up in town for a gig at the Club Noir. However, Yukari refuses to sing.

Hayashibara invites Ayukawa and Kasuga out for supper. Tanaka uses this opportunity to misdirect Kasuga as his first step towards winning Ayukawa.

Egami drafts the residents of the boarding house and their friends to defend his honor in an amateur baseball tournament against an old rival.

Kasuga can't decide what to give Ayukawa for Christmas. A mysterious stranger appears and gives him the perfect gift.

Kasuga and Ayukawa return to their home town to celebrate Shogatsu / New Year with the family. While they are home, they come face-to-face with Hikaru for the first time since the breakup.

The grandparents pay Kasuga a visit at his dorm room. As they are leaving, Grandpa accidentally leaves behind a magic pendant that Kasuga mistakenly gives to Kimura.

Akane rehearses and performs her role in the school drama, but calamities arise, forcing her to take a hard look at her choices in school and life.

Ayukawa and Kasuga go out on a trip to the mountains, while Sakurai takes Kimura on a date. However, both couples end up bring along unexpected guests.

Kasamatsu's grandfather leaves him a large sum of money. However, he must spend the night in the old family manor to collect.

The new college semester begins with a reunion of old friends, new acquaintances, and a big surprise for Kasuga.

Continued from the previous episode. Kasuga gets to spend one day with a long-lost relative.

Ayukawa takes the group out to listen to a jazz concert. As they enjoy the night, they talk about their lives, hopes, and dreams.

Kimura finds herself in a complicated situation, unsure of what to do, and asks for Ayukawa and Kasuga to help her.

Kasuga is assigned to do a personal interview with Hayashibara. But when a mysterious letter suggests that Ayukawa might be having second thoughts about their relationship, he tries to find out who sent the letter.

When Eiji comes down with the flu, Kimura volunteers to babysit for him. To pass the time, Kimura spins a fairy tale, using her friends as the main characters.

Continued from the previous episode. Kimura continues her fairy tale as the audience grows larger and larger.

Hayashibara, Kasuga, Ayukawa, Saito, Kasamatsu, and Oda go on a short vacation in Nikko. But when Kasuga tries to arrange a moment alone with Ayukawa, he gets more than he bargained for.

Concludes the Nikko vacation; the friends split into three groups, each going through their own experiences.

Oda gives romantic advice to the Miyasato twins, only to find that "going for it" can cause problems.

Hayashibara invites several friends on a fishing cruise that leads to unexpected disaster.

Akane is forced to help Kazuya when he has a head-to-head confrontation with Ikemoto.

Continues from the previous episode. Ikemoto and Kasuga try to deal with making friends, corporate intrigue, and English verbs.

Continues from episode 39. Kasuga, Ayukawa, and the rest of the gang try to rescue themselves. Also, fan service.
---
This page is a mirror of the page Vladimir Zelevinsky created to replace the main KOC page after it was lost on the web. All credit for this page goes to him.
This page is mirrored with permission. The original page is here.
---